Colt Marshal, Dual Tone Nickel Finish with 4 Inch Barrel, serial # 836808, with factory letter.

Extremely scarce 1955 shipped Dual Tone Nickel Marshal with 4-inch barrel. This revolver exhibits a strong, dual tone nickel finish typical of c. 1949-1955 production of Colt revolvers, with polished flats and matte rounds and flutes. Scattered freckling and small scratches typical of a used nickel Colt throughout. Original grips are worn, more so on the right side, suggesting this may have been the holster side. Mechanics are strong & function as they should.

This writer is only aware of two other nickel Marshals, one with a 4-inch barrel, and another with a 2-inch barrel. Entire production of the Marshal is estimated to be approximately 2,500, with the majority being blued, and with unknown quantities of 4 inch and two inch barrels. The 2 inch variation seems to surface much more frequently.

An extremely seldom encountered model, in its scarcer barrel length and finish, makes this an excellent addition to any Colt collection.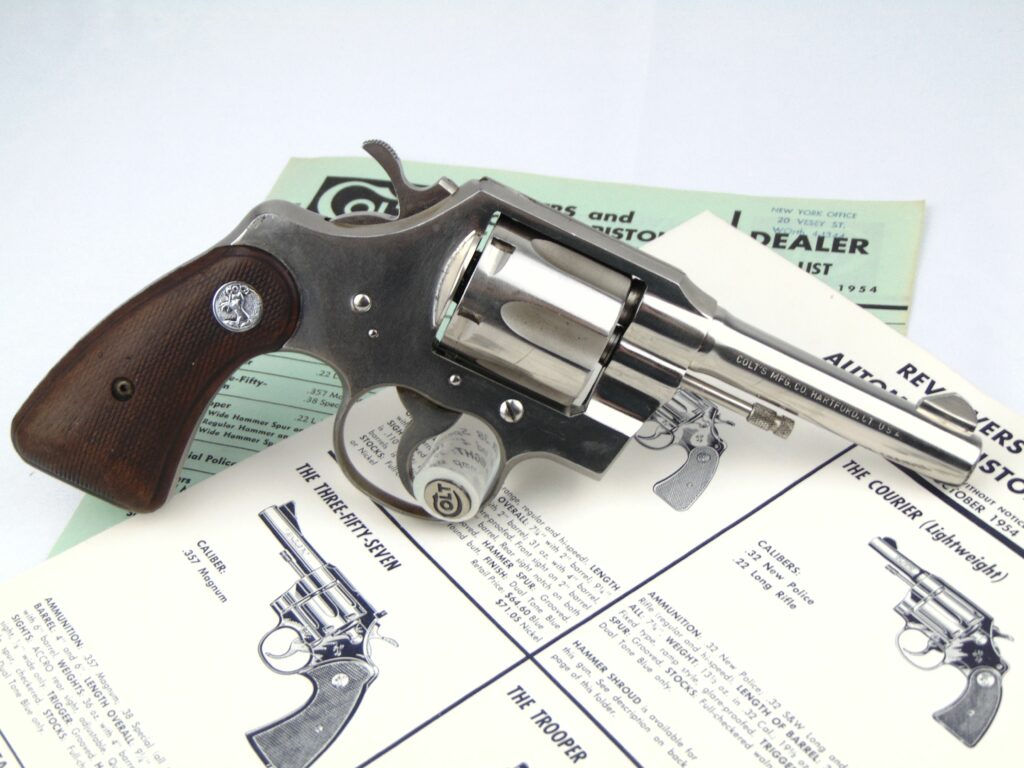 Price: $3,250 shipped & insured.